Crocus mixed colour collection
large flowering crocus bulbs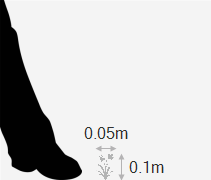 Position: full sun
Soil: gritty, poor to moderately-fertile, well-drained soil
Rate of growth: fast-growing
Flowering period: March and April
Flower colour: mixed
Other features: slender, strap-shaped, dull green leaves
Hardiness: fully hardy
Bulb size: 7/8

Shades of purple, lilac-blue, striped, orange and white make up this lush mix of goblet-shaped flowers that appear in March and April above slender, strap-shaped leaves. These vigorous, large-flowered Dutch crocuses are perfect for naturalising in the lawn or allowing to meander through the front of a sunny, well-drained site. To achieve a naturalistic effect broadcast small handfuls of bulbs, planting them where they fall.


Garden care:
Plant bulbs in naturalistic drifts 10cm (4in) deep in September or October. Where bulbs are planted in grass do not cut the grass until after the leaves have died back.


Spring bulbs, such as daffodils and hyacinths, can be planted whenever the soil conditions allow. As a rough guide, cover them with about twice as much soil as the bulb is deep: so that a 5cm (2in) deep bulb would need a 15cm...
Read full article
Bulbs are ideal for anyone who rates themselves as 'keen-but-clueless' because they are one of the easiest plants to grow. Provided you plant them at the right time of year at more or less the right depth, they will reward...
Read full article